Aqua Massage in Ottawa
The Ultimate in Relaxation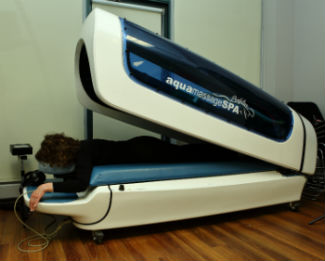 If you lack the time in your busy schedule for a massage session or do not want to get a massage and then return to work after being covered in oil, our aqua massage can give you a relaxing solution.
Ottawa aqua massage is a great complement to chiropractic care as well!
Hydrotherapy for Healing
You remain fully clothed, lying on the comfortable massage bed. An advanced body profiler system modifies water pressure and pulsation rates to your exact needs, using 36 Jacuzzi jets.
You can even listen to your favorite music on the headphones while you relax. In just 10 minutes, you will receive the benefits of a half-hour massage at less than half the price.
Whether you choose 10 minutes or a half-hour, your body, mind and spirit will thank you. Ask about our VIP card!
Get in touch with our team today for aqua massage in Ottawa!
---
Aqua Massage Ottawa ON | (613) 688-1036