State-of-the-Art Care
Welcome to Ottawa Chiropractic & Natural Health Centre
We have been Ottawa's premier center for health and wellness since 1995.
Chiropractor Dr. John Zielonka and his team would like to help you, your family, our community and beyond achieve and experience a lifetime of optimal health, naturally.
With cutting-edge care based on the latest scientific research and advanced technology, our commonsense approach helps you achieve your true health potential.
Getting the Most Out of Life
At Ottawa Chiropractic & Natural Health Centre, the combination of Dr. Zielonka's knowledge and modern technology show you incredible results. Services we provide include:
We seek to educate you on what true health is all about and the vital role that chiropractic plays so that you, in turn, may help others. Life and health come from within, and the maintenance of your well-being is far superior to the treatment of disease and symptoms.
Armed with the information you need to make better choices, you can take responsibility for your own health – because without health, what do you really have?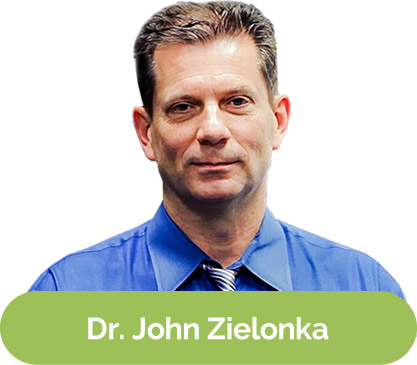 Experience Excellent Results
Dr. Zielonka's extensive postgraduate certifications and fellowships have allowed him to treat patients with diverse needs, from Olympic and professional athletes to car accident victims; the baby boomer desiring an improved quality of life and newborns who deserve to start life as healthy as possible.
We help those seeking to get out of pain and those who want to have chiropractic care as part of their lifestyle of wellness. Our chiropractor provides you with the comprehensive care, recommendations and support you need to reach the greatest levels of health.
We invite you to experience our unique approach and the many benefits of chiropractic care. Contact us today to schedule a time with Ottawa's Best Chiropractor, as voted in the Consumer Choice Awards!