Nutrition & Natural Supplementation in Ottawa
Your Resource for Supplementation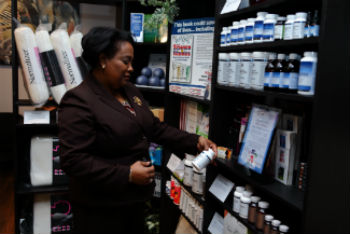 Dr. John Zielonka at Ottawa Chiropractic & Natural Health Centre is the only doctor in Ottawa to hold a Fellowship in Nutritional Supplementation and Anti-Aging.
He authored "The Science of Vitamins Meets Optimum Health & Common Sense," a reference source that many health professionals consider to be the authoritative source for knowledge on vitamins.
Giving Your Body What It Needs
Ottawa Chiropractic & Natural Health Centre carries the very best vitamin supplementation in Ottawa, including Douglas Laboratories and Metagenics™. They are available for delivery in all of Canada and the United States. We also offer detoxification programs to cleanse your body.
We want you to have the information required to live healthier. Dr. Zielonka has created YouTube videos that will discuss the science behind nutrition, as well as radio interviews on CD and DVDs.
Please click any of the following to read our materials on Ottawa nutrition and natural supplementation:
Vitamin Brochure Product & Price List
Find out more about Ottawa nutrition and supplementation by reaching out to our team!
---
Nutrition Ottawa ON | (613) 688-1036