Upcoming Events at Ottawa Chiropractic & Natural Health Centre
Give us a call today for more information or to reserve your spot! (613) 688-1036

30th Annual Christmas Toy Drive
December 3, 2018, 7:30am to 1:30pm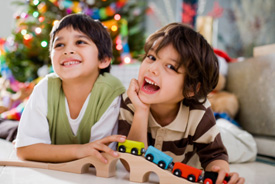 Get your adjustment for FREE when you bring us a NEW, UNWRAPPED toy.** All donations support Brighter Futures for Children of Young Parents, an Ottawa organization that provides young families with important resources. For more information please visit ottawayoungparents.com.
This event is open to all existing chiropractic patients, by appointment only.* Please call or email us to book your appointment.
*December 3rd is reserved for adjustments only. Patients new to the clinic are welcome to book a consultation and exam during the remainder of the week. All new patient fees collected December 4th to 7th will be donated to the United Way.
**OFFER VALID DEC 3RD ONLY. YOU MUST HAVE YOUR DONATION WITH YOU THAT DAY. Items accepted: toys, games, sports equipment, books. All items MUST be new. If your donation requires batteries, please include them. Children of all ages are represented from infants to pre-teens. When choosing your donation please consider the following: these items will be used as supplemental Christmas gifts, from Santa, for families in need. What exciting things might Santa bring that a parent or guardian might not in favour of more practical items? That's your gift!
Give Ottawa Chiropractic & Natural Health Centre a call at (613) 688-1036 to book!
National Health Day
3rd Monday of February, Every Year
The 3rd Monday in February every year is a civic holiday in Ontario called Family Day. However at Ottawa Chiropractic & Natural Health Centre, we celebrate it as "National Health Day" – a day when we encourage our patients to think about their own health and the health of their families, and the definition of "health" and what that means to us.
This year, National Health Day is on February 19th, and it's a great day to get out and do something healthy, or experiment with a new food or sport!
Ottawa's mayor has even written a declaration about National Health Day, which we have been receiving every year since the inception of the holiday over a decade ago. Dr. Z has also written several articles about the holiday and what it means to the health of our community. And he's even prepared a doctor's note for you to be able to take advantage of this day for health!
To learn more, give Ottawa Chiropractic & Natural Health Centre a call at (613) 688-1036!
Awesome Abs
3rd Monday of Every Month*, 12:30 pm
Awesome Abs is our free, half-hour core strength workout presented by Tanya Wakefield, personal trainer and exercise therapist for Ottawa Chiropractic & Natural Health Centre. Each month Tanya will vary the exercises that she does with the group.
This is a full participation session designed for intermediate to advanced individuals. There is a room available for anyone who needs to change into exercise clothing. Space is limited so sign up early!
*If the Monday is question is a holiday the session will be held the following week.

Past Events at Ottawa Chiropractic & Natural Health Centre
Charity Bake Sale
OCNHC Charity Bake Sale
Benefiting Big Sky Ranch Animal Sanctuary
Tanya & Kelly will be selling homemade treats at our clinic to benefit Big Sky Ranch Animal Sanctuary in Kemptville. BSR is a No-Kill facility that accepts all types of animals and whenever possible, they match eligible rescues with permanent homes. The ranch also serves as a permanent home for many animals that cannot be placed in private homes for healthcare or behavioural reasons. BSR is the largest, No-Kill sanctuary of its kind in Eastern Ontario.
For more information please visit their website at bigskyranch.ca.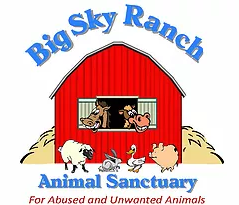 We believe that all animals deserve a second chance without a time limit.
Andy Parent, founder Big Sky Ranch & Animal Sanctuary
Wish List (abbreviated*):
If you would like to make a donation beyond the Bake Sale proceeds you are welcome to bring any of the items below that BSR has indicated they are most in need of. Tanya and Kelly will deliver them, along with the money raised, to the ranch Friday July 28th.
Cats & Dogs
Wet and dry food for adult cats and dogs
Kitty litter
Horses, Goats, Sheep, Llamas, Pigs, Potbelly Pigs
Fly spray
Hoof picks, vet wrap
Horse grooming products and tools
Furminator de-shedding tools
Large tubs of horse vitamins and mineral licks, salt licks
Horse treats
Timothy hay and other rabbit treats
General Supplies
Disinfecting wipes
Pine Sol, bleach, Windex
Paper towel
Epsom salts
*For a complete list of what the sanctuary needs, please visit their website bigskyranch.ca. This list is intended as items you can bring, which Tanya & Kelly will be able to reasonably transport when they deliver the monetary contributions to Big Sky Ranch.
Reach out to Ottawa Chiropractic & Natural Health Centre to book your spot in one of our upcoming events! CONTACT US TODAY »